Red Velvet Cupcake Recipe (with Red Velvet Truffle Centers!)
It's cupcake season (okay, we might have made that up...but every season is cupcake season, right?) and we were ecstatic when we had the idea to mix together two of our favorite things for the ultimate dessert experience: Red velvet truffles and cupcakes! These delicious red velvet cupcakes have a red velvet chocolate center and are sure to keep you warm this winter. Want to make your own? Here is what you'll need: 
Ingredients:
2 1/2 cups flour
1/2 cup unsweetened cocoa powder
1 teaspoon baking soda 
1/2 teaspoon salt
1 cup butter, softened
2 cups sugar
4 eggs
1 cup sour cream
1/2 cup milk 
1 (1 oz) bottle red food coloring
2 teaspoons pure vanilla extract
10-12 Red velvet truffles (per 12 cupcakes)
For Vanilla Cream Cheese Frosting:
1 (8 oz) package cream cheese, softened 
1/4 cup butter, softened
2 tablespoons sour cream 
2 teaspoons pure vanilla extract
1 (16 oz) bag confectioners' sugar
Directions:
Preheat oven to 350 degrees Fahrenheit. 
Mix flour, cocoa powder, salt and baking soda thoroughly in a bowl and set aside (we used a fork to sort of whisk the mixture together and to get rid of the clumps of cocoa powder).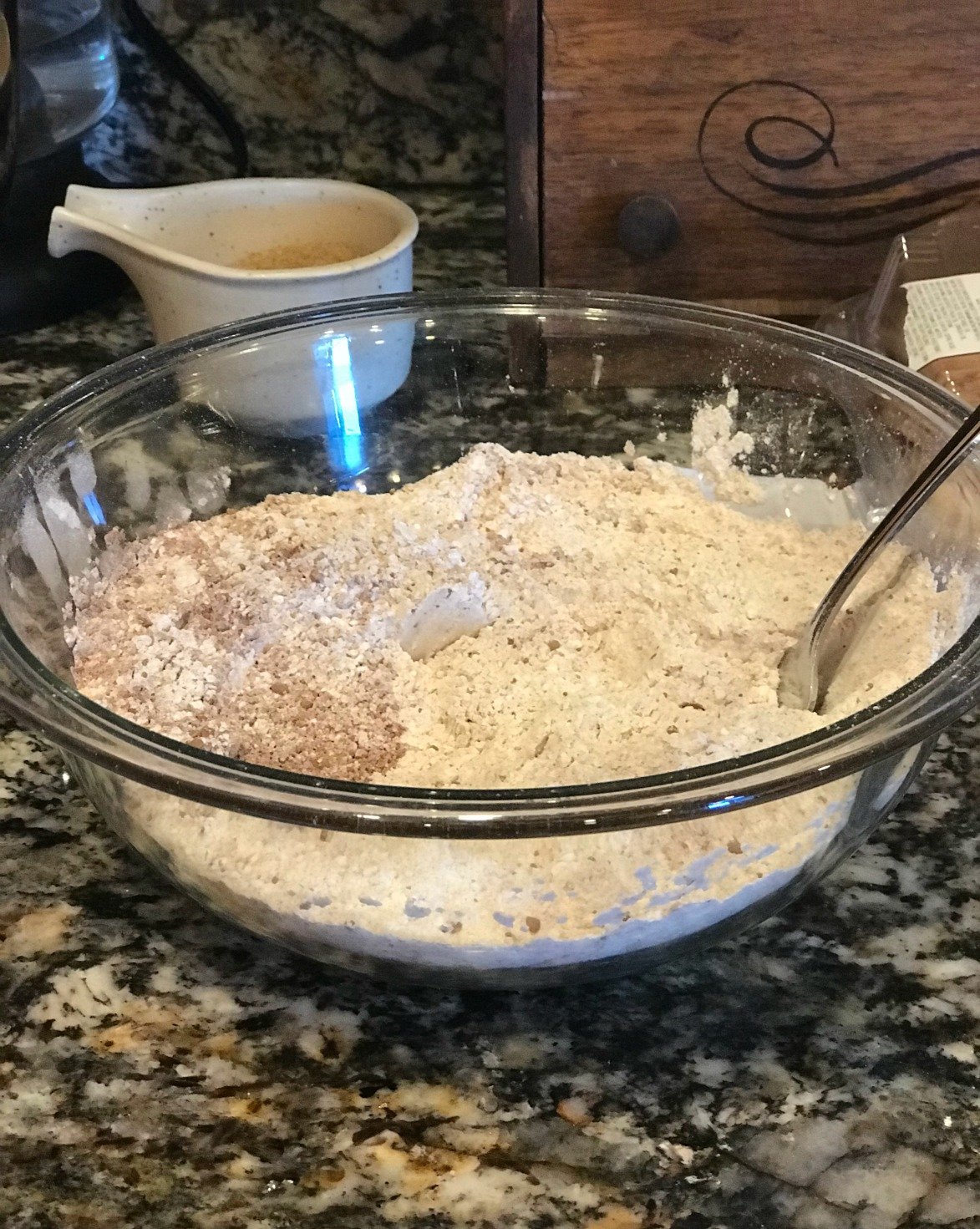 3. Beat softened butter and sugar in a large bowl on medium speed until light and fluffy (usually a little less than five minutes). 
4. Beat in the eggs, one at a time. 
5. Mix in the sour cream, milk, food coloring and vanilla. It should be pretty bright red at this point! Don't worry- the flour mixture will turn it into that sultry velvet color.
6. Gradually add the flour mixture on low speed until blended. 
7. Spoon batter into greased muffin pan (or you can use paper liners), filling each cup 1/3 full. 
8. This is the fun part- take your truffles, and roughly chop them (they don't have to be pretty- they're going in the middle of the cupcakes!)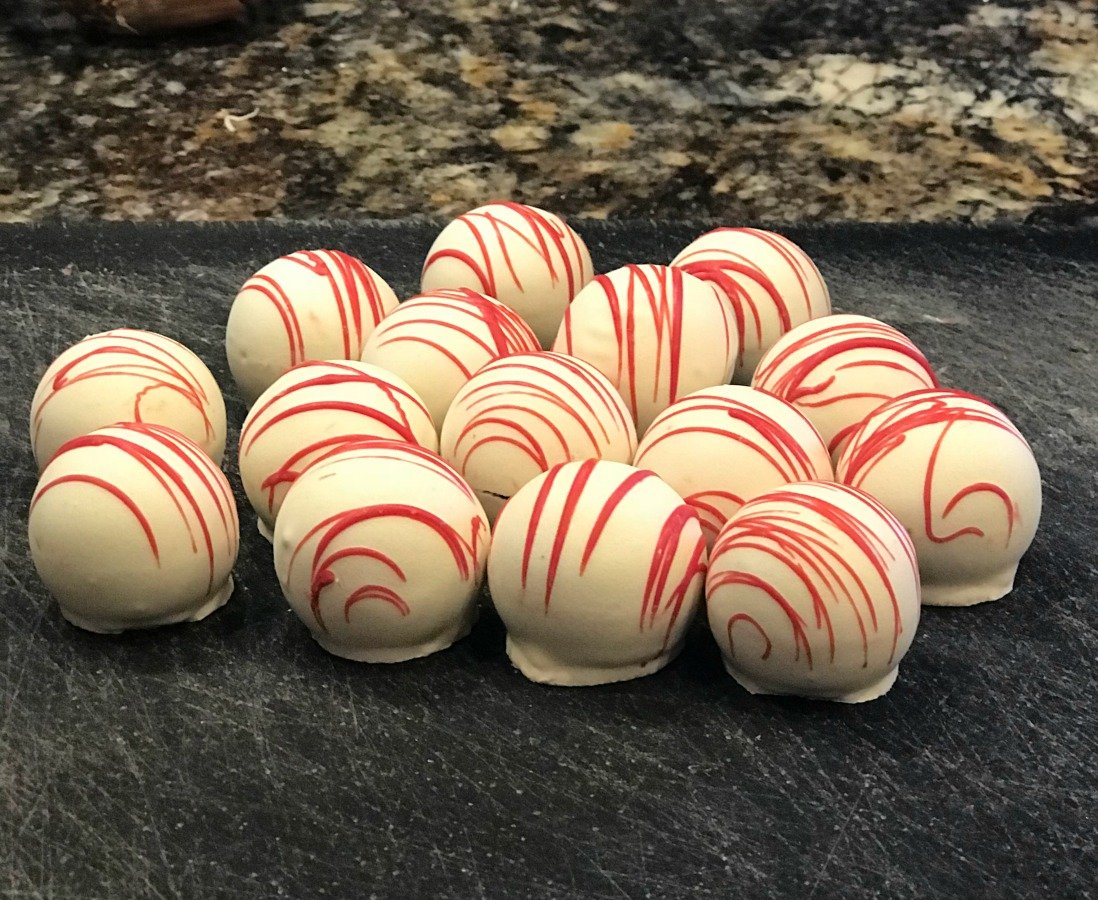 9. Put a spoonful of your cut up truffles in each (1/3 full) cupcake cavity.
10. Spoon remaining cupcake batter over truffles until muffin tin is about 2/3 full. Bake for 20-25 minutes, or until a toothpick inserted into the center comes out clean. Cool completely before removing from muffin tin. 
For Vanilla Cream Cheese Frosting:
 1. Beat cream cheese, butter, vanilla and sour cream until light and fluffy. Gradually beat in confectioners' (powdered) sugar. 
2. Frost cupcakes with knife or piping bag. (We used a piping bag, just for fun!) 
3. Enjoy!